Emily Jones, Karen Kramer, Anna Mikkola & Matilda Tjäder, Andrea Zucchini / Salvatore Arancio, Chiara Camoni, Maria Loboda, Jacopo Miliani
curated by Hanna Laura Kaljo and Lucy Lopez
Exhibition Views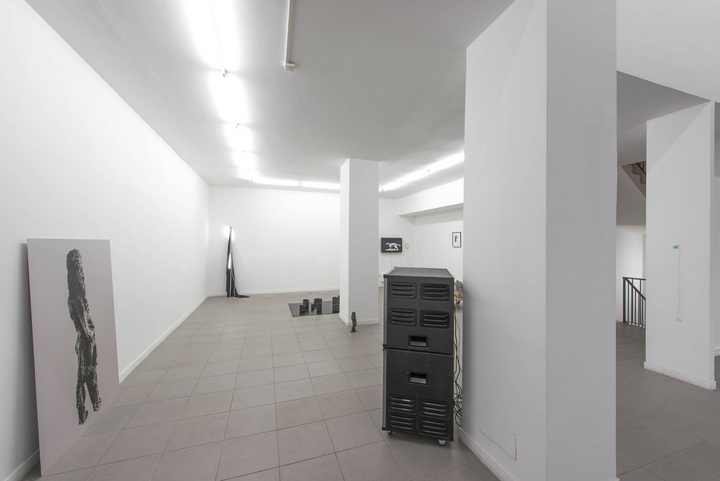 Works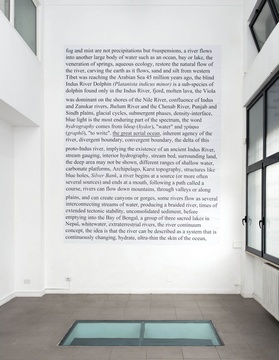 biotic/abiotic acts as a coming together of different habitats – curated by Hanna Laura Kaljo and Lucy Lopez from the curatorial platform JupiterWoods in London, the project involves The Gallery Apart and the collection of the Nomas Foundation.
The connectivity between the biotic (of living organisms) and abiotic (of chemical and physical conditions), leads us to explore the dissolution of the boundaries of nature and culture. Within this chosen division of biotic/abiotic, the exhibition begins to explore different, contradictory and overlapping strands: an intuitive use of language as interference into accepted narratives; the distortion of the human experience of time when set against geological phenomenon; the inadequacy of language in approaching matter.
biotic/abiotic contains an articulated difference: between the work of artists with whom the curators have an ongoing working relationship, and works from the collection of the Nomas Foundation in Rome. The exhibition is concerned with the instability and connectivity at this interface.
An online publication accompanies the exhibition, developing throughout its duration and including material by the artists and curator. This acts as a potential continuation of the exhibition space, contextualizing the propositions set out by the show.
biotic/abiotic agisce come incontro di habitat diversi. Curata da Hanna Laura Kaljo e Lucy Lopez, membri della piattaforma curatoriale JupiterWoods di Londra, il progetto coinvolge The Gallery Apart e la collezione Nomas Foundation.
La connessione tra biotico (proprio degli organismi viventi) e abiotico (proprio di condizioni chimiche e fisiche), ci porta a esplorare la dissoluzione dei confini della natura e della cultura. All'interno di questa divisione particolare tra biotico e abiotico, la mostra esplora filoni diversi, contraddittori e sovrapposti: un uso intuitivo del linguaggio come interferenza rispetto a narrazioni accettate; la distorsione dell'esperienza umana del tempo quando contrapposta ad un particolare fenomeno geologico; l'inadeguatezza del linguaggio nell'approccio alla materia in oggetto.
biotic/abiotic contiene una differenza articolata: tra le opere di artisti con cui i curatori hanno un rapporto di collaborazione continuativa e opere dalla collezione della Nomas Foundation. La mostra riguarda l'instabilità e la connessione in rapporto a questo confronto di opere.
Una pubblicazione online accompagna la mostra per tutta la sua durata e comprende il materiale relativo sia agli artisti che al curatore. Essa funge da potenziale prosecuzione dello spazio espositivo, contestualizzando le asserzioni proposte dalla mostra.

Un ringraziamento speciale a/special thanks to NOMAS FOUNDATION – Roma e a/and to Salvatore Arancio, Chiara Camoni, Maria Loboda e Jacopo Miliani
share on